gm. Pomiechówek, pow. nowodworski, woj. mazowieckie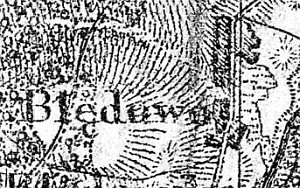 The village was settled by Dutch colonists, most probably at the end of the 18th century. In 1827, it had 15 houses and 136 residents. Błędowo is a linear village located on the western side of the Wkra river, along a north-south line.
The village has modern buildings located on both sides of the road. The cultural landscape has been entirely altered as a result of the transformation into a holiday and summer settlement.
---
SGKP, t. I, 1880, s. 248.