gm. Gostynin, pow. gostyniński, woj. mazowieckie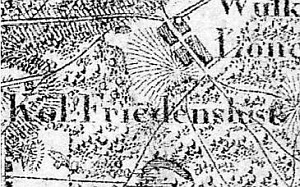 The settlement was founded before 1800. Already at that time, the village had an Evangelical school. In 1881, the village had 10 houses, 130 residents, and 210 morga of land.
Bolesławów is a linear village located to the south of the Gostynin-Łąck road along an east-west line; it was built on a natural rise, which stretches latitudinally among the strips of farmland. The cultural landscape characteristic for the Dutch colonization has been transformed. One building associated with the traditional colonization has survived.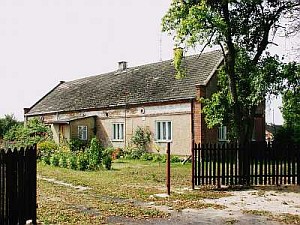 House no. 11 is made of bricks and was erected before 1945. The building is located on the southern side of a dirt road, and faces it with its gable. The walls are built of bricks, are partially plastered, and covered with a double-pitched roof with cement tiles. Residential and farm (cowshed) sections are located under one roof. The building has a two-bay and three-axial interior with a centrally located fire system, which was rebuilt after World War II. The building is preserved in good condition.

---
Dzieje Gostynina...;
SGKP, t. II, 1881, s. 409.