gm. Leoncin, pow. nowodworski, woj. mazowieckie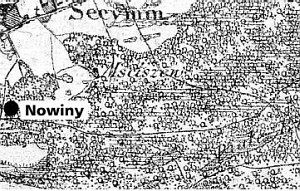 The village was settled by Dutch colonists at the beginning of the 19th century (their settlements were founded in its northern part). In 1886, the village had 135 residents.
Nowiny is a linear village located on the northern side of the Leoncin - Piaski Królewskie road.
The cultural landscape characteristic for the Dutch colonization is not detectable; it has been almost completely transformed. Only one house, associated with the colonists, has survived.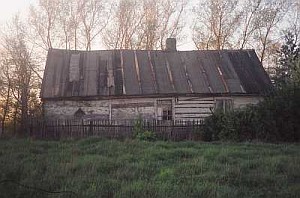 Building no. 9 was made of wood at the end of the 19th century. It is part of a three-building homestead and is located on a natural rise. It faces east with the residential section. A drainage canal is located on the northern side beyond the line of buildings. The residential and farm (cowshed) sections are located under one roof. The walls are built of poplar wood and have a solid beam-post structure; the logs are joined at corners by dovetail halvings with protruding log ends. The walls are lime-washed.
It has a high, double-pitched, rafter-collar beam, which is covered with roofing paper. It has a one and a half-bay and two-axial interior with a centrally located, fire system, which includes a heater, two kitchens, and a bread oven. The building is in poor condition.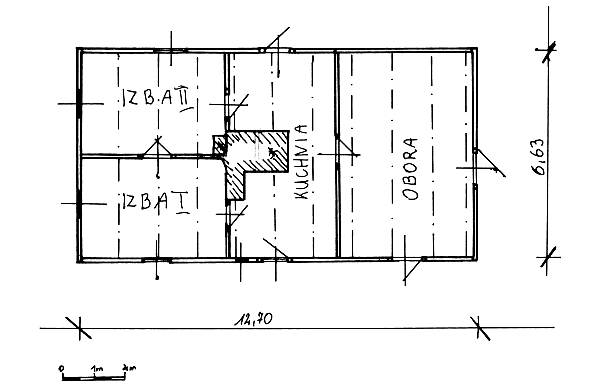 ---
SGKP, t. VII, 1886, s. 239.