gm. Gostynin, pow. płocki, woj. mazowieckie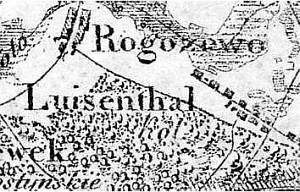 Stefanów was founded at the beginning of the 19th century. It was inhabited by German settlers. One of their occupations was canvas manufacturing. In 1884, the village had 24 houses, 230 residents, and 270 morga of land. Stefanów is a linear village located to the north of the Gostynin-Łąck road along an east-west line.
The cultural landscape characteristic for the Dutch colonization has been completely transformed. No material evidence of the former residence of colonists is present.

---
SGKP, t. V, 1884, s. 480.