gm. Grabów, pow. łęczycki, woj. łódzkie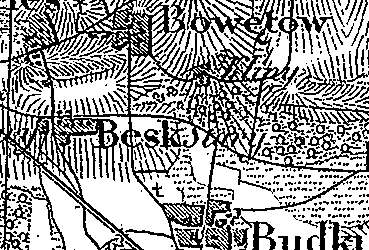 Besk was a gentry village (owned by Józef Skrzyński) settled by the Dutch colonists (10 Olęders) in 1779. In 1789, the village had 7 houses (year later 8) inhabited by 48 residents. In 1827, the village had 9 houses and 106 residents.
Besk is a large multi-street and linear village located to the east of Grabowo along a latitudinal road. The settlement is situated on a natural rise.
The cultural landscape characteristic of the Dutch colonization preserved only partially: willows planted on balks in the lowest part of the land.

---
J. Goldberg, Osadnictwo...
SGKP, t.I, 1889, s.157.