gm. Zgierz, pow. zgierski, woj. łódzkie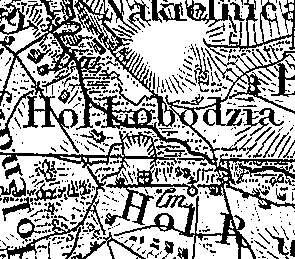 The village was a part of a church estate (owned by Łęczycki chapter) and was settled by the Dutch in 1791. Brużyczka Mała was a part of the village of Brużyca Wielka, which, in 1827, had 21 houses and 332 residents.
These three little linear villages initially founded in the forest are currently clustered into one settlement located to the west of Aleksandrowo. They are situated latitudinally and longitudinally (Ho. Ruda) along the roads with buildings located on both sides of the road.
The cultural landscape associated with the Dutch colonization has been transformed. No examples of traditional architecture associated with the settlers are present.

---
J. Goldberg, Osadnictwo ...
SGKP, t.I., 1880, s.392.