gm. Koło, pow. kolski, woj. wielkopolskie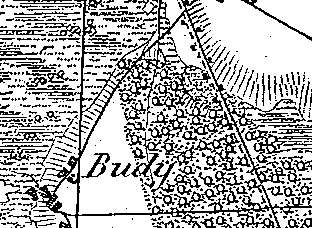 The village was a part of a church estate (owned by Gniezno archbishopric) and was settled by the Dutch colonists in 1782.
Budy Przybyłowskie is a linear village located on the Warta river, to the south of Grzegorzewo and to the west of the Dąbie - Koło road. Homesteads stretch mainly on the northern and western side of a dirt road running through the village.
The cultural landscape characteristic of the Dutch colonization has survived. The village is located on a rise and separate hillocks (individual homesteads). The fields descend towards the river. Numerous poplar and willow trees and draining canals are detectable. No examples of traditional architecture associated with the settlers are present.

---
J. Goldberg, Osadnictwo...