gm. D±bie, pow. kolski, woj. wielkopolskie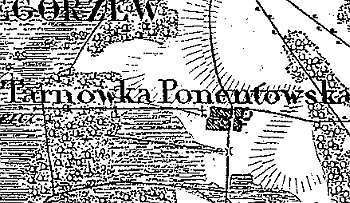 Budy Tarnowskie was a gentry village (owned by Rafał Słucki) colonized by the Dutch settlers in 1784. In 1790, the village had 9 houses.
Budy Tarnowskie was a linear village located to the north of D±bie and to the south of Tarnówki. Homesteads stretch mainly on the northern side of a dirt road running through the village latitudinally.
The cultural landscape characteristic of the Dutch colonization is in good condition. Planted willow trees and draining canals and ponds are detectable. No examples of traditional architecture associated with the settlers are present.

---
J. Goldberg, Osadnictwo...