gm. Nowosolna, pow. wschodniołódzki, woj. łódzkie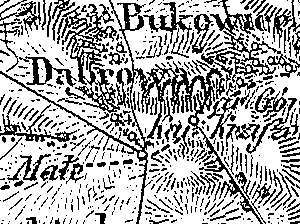 D±browa was a gentry village (owned by Benedykt Górski) colonized by the Dutch settlers in 1789. In 1880, the village had 9 houses and an Evangelical cantor's office.
D±browa is a medium size linear village located to the northwest of Nowosolna. The village has been completely transformed as a result of urbanization.
The cultural landscape associated with the Dutch colonization has been transformed. No examples of traditional architecture associated with the settlers are present.

---
SGKP, t.I, 1880, s.920.