gm. Olszówka, pow. kolski, woj. wielkopolskie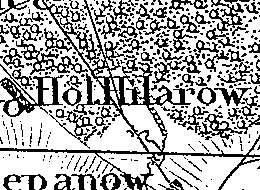 In 1827, the village had 5 houses and 61 residents.
Hilarów is a linear village located between Tarnówka and Umienie. Homesteads stretch on both sides of the village road running along the northwest-southeast line.
The cultural landscape characteristic of the Dutch colonization is in satisfactory condition. Traditional field layout and planted willows are detectable. No examples of traditional architecture associated with the settlers are present.

---
SGKP, t.III, 1882, s. 70.