gm. Kłodawa, pow. kolski, woj. wielkopolskie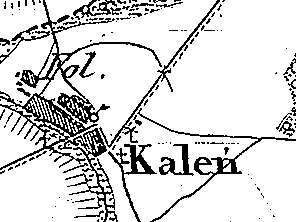 The village was also called Kaliń. In 1882, it had 27 houses, 329 residents and 329 morga of ploughland and 290 morga of forest.
Kaleń Mała is a small linear and multi-street village located to the northeast of Kłodawa with homesteads on both sides of the village road, which runs from northeast to southwest.
The cultural landscape characteristic of the Dutch colonization is in good condition. Draining canals collecting excess of ground water run along the main road and across the village. No examples of traditional architecture associated with the settlers are present.

---
SGKP, t.III, 1882, s. 767.