gm. Grabów, pow. łęczycki, woj. łódzkie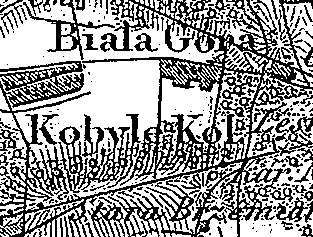 The village was a part of a church estate (owned by Gniezno archbishopric) and was settled by the Dutch colonists in 1780. In 1789, it had 16 houses and 54 residents (year later there were as many as 17 houses). In 1827, it had 16 houses and 102 residents; in 1883, it had 11 houses and 117 residents.
Kobyle is a medium size multi-street village (on the northern side of the road) and linear (on the southern side) located south of the Grabów - Grzegorzew road along a stream running along the east-west line. An access road runs northward from a dirt village road to the main road.
The cultural landscape characteristic of the Dutch colonization is in good condition. Numerous examples of post-war houses (no. 9, 12, and 13 among others) that draw on traditional Dutch design (residential and farming section under a common roof). The colonists' cemetery is located to the north of the village.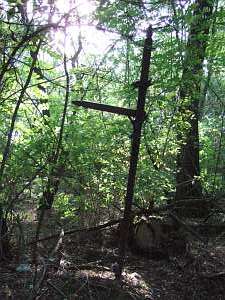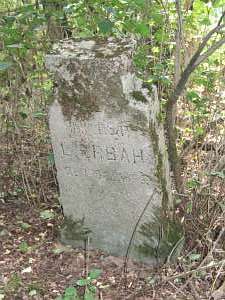 The cemetery is located near the paved road, on the eastern side of the village access road. The layout resembles a square (63 x 66 m); the cemetery is surrounded with a high wall made of loosely bonded fieldstones. The cemetery is entirely overgrown with bushes and trees with five destroyed gravestones. Date "12.1918" is visible on one of them. A wrought iron cross (damaged - one arm missing) is located in the central section of the cemetery on one of the grave mounds.
---
J. Goldberg, Osadnictwo ...
SGKP, t. IV, 1883, s. 213.