gm. Aleksandrów Łódzki, pow. zgierski, woj. łódzkie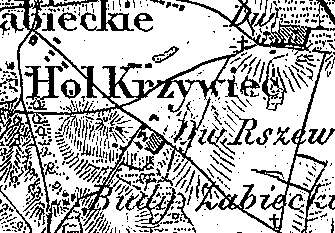 The village was settled by Dutch colonists at the beginning of the 19th century. In 1883, it had 23 houses, 218 residents, and 365 morga of peasant land.
Krzywiec is a medium size linear village located between Konstantynów Łódzki and Kazimierz along an east-west line with homesteads on both sides of the road.
The cultural landscape has been transformed. No material evidence of colonists' residence is present.

---
SGKP, t. IV, 1883, s. 807.