gm. D±browice, pow. kutnowski, woj. łódzkie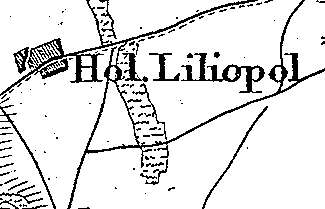 In 1827, the village had 11 houses and 94 residents. At the end of the 19th century, the residents belonged to the Catholic parish in D±browice and Evangelical congregation in Przedcz. In 1884, the village had 7 houses, 219 residents, and 221 morga of land. It had an Evangelical elementary school; however, since the beginning of the 1890s, due to a modest salary, it did not have a permanent teacher.
Liliopol is a small linear village located to the south of D±browice with homesteads situated on the western side of the road running latitudinally through the village.
The cultural landscape characteristic of the Dutch colonization has been transformed. No material evidence of the colonists' residence is present.

---
SGKP, t. V, 1884, s. 231.