gm. Łęczyca, pow. łęczycki, woj. łódzkie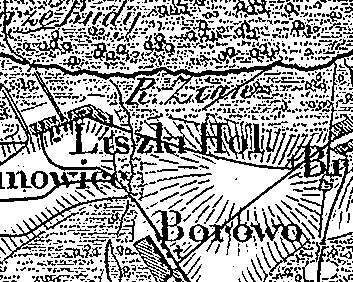 The village was colonized by the Olęders at the beginning of the 19th century. In 1884, the village of Liszki-Holendry had 6 houses and 48 residents.
Liszki is a small linear village located south of the Ner river and north of Prusinowice. Homesteads are situated on the southern side of the road running through the village latitudinally.
The cultural landscape associated with the Dutch colonization is in good condition. Numerous draining canals can be found near the village. No examples of traditional architecture associated with the settlers are present.

---
SGKP, t.V., 1884, s 309.