gm. Kłodawa, pow. kolski, woj. wielkopolskie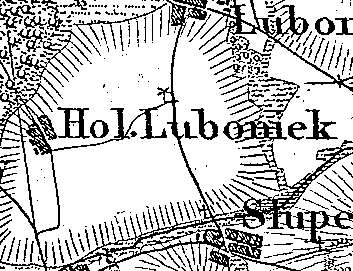 The village of Lubonie-Holendry lies 16 wiorstas from Koło. In 1827, it had 9 houses and 110 residents; in 1884, it had 8 houses and 46 residents.
Lubońskie Holendry is a small linear village located to the south of Lubonieka with homesteads situated on the western side of the road running latitudinally through the village. Homesteads and the road are situated on a natural rise.
The cultural landscape associated with the Dutch colonization is in good condition. Draining canals can be found near the village. No examples of traditional architecture associated with the settlers are present.

---
SGKP, t.V., 1884, s 446.