gm. Kłodawa, pow. kolski, woj. wielkopolskie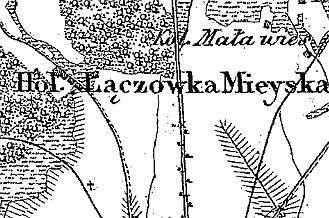 The village was settled by the Olęder colonists probably at the end of the 19th century. In 1884, it had 3 houses and 32 residents.
Łączówka is a small linear settlement located to the north of Kłodawa with homesteads on the eastern side of the road running along the northwest—southeast line.
The cultural landscape associated with the Dutch colonization has not survived. No examples of traditional architecture associated with the settlers are present.

---
SGKP, t.V., 1884, s 631.