gm. Czosnów, pow. nowodworski, woj. mazowieckie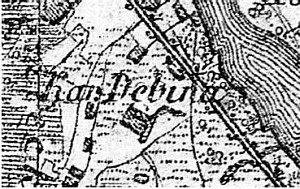 In 1786, several Dutch families settled in Dębina, which was related to the colonization of the neighboring Kazuń. By 1827, the village had 15 houses and 95 residents.
Originally, Dębin was a linear village located on the southern side o the Vistula, to the east of Czosnów.
The village has been transformed; it has a multi-street layout and new buildings. No material evidence of the colonists' residence is present.

---
E. L. Ratzlaff, Im Weichselbogen. Mennonitensiedlungen...;
SGKP, t. II, 1881, s. 16.