gm. Poddębice, pow. poddębicki, woj. łódzkie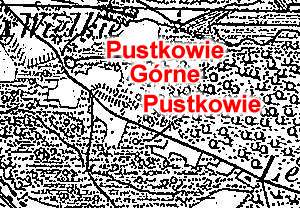 The village was a part of a church estate (owned by Sulejowski abbey) settled by the Dutch colonists ca. 1789. In 1790, it had 6 houses. In 1888, the village comprised 1 house and 7 residents.
Pustkowie is a linear village located to the south of the villages of Bałdrzychowska Góra and Kałów. Homesteads located on the western side of the village road running south-west towards Bałdrzychowska Góra.
The following elements of the cultural landscape characteristic of the Dutch colonization are detectable: shallow draining ditches and willows planted on balks. No buildings associated with the traditional colonization have survived.

---
J. Goldberg, Osadnictwo ...
SGKP, t.IX, 1888, s. 310.