gm. Zgierz, pow. zgierski, woj. łódzkie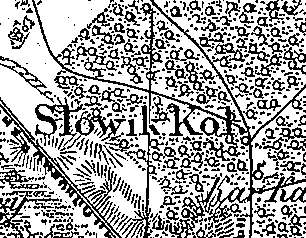 Słowik was a gentry village (owned by Jan Szczawiński) colonized by the Dutch settlers in 1784. In 1827, the village had 32 houses and 208 residents. In 1889, the village had 32 houses, 382 residents and 693 morgas of land.
Słowik is a medium size linear village located by the Zbierz-Ozoróków road. Homesteads are located on the western side of the road that runs through the village longitudinally.
The cultural landscape associated with the Dutch colonization has been transformed. No examples of traditional architecture associated with the settlers have survived.

---
SGKP, t.X, 1889, s. 834.