gm. Dąbie, pow. kolski, woj. wielkopolskie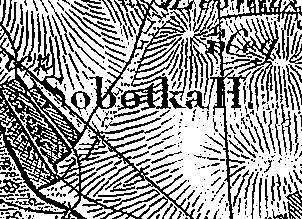 The settlement was motioned in a document from 1339 among villages pillaged by the Teutonic Knights. Sobótka was a royal estate village and then a church estate village colonized by the Dutch settlers at the end of the 18th century. In 1827, the village had 19 houses and 178 residents; in 1889, it had 19 houses and 165 residents.
Sobótka is a linear village located on the Ner river, to the northwest of Dąbie, and next to the road to Koło. Homesteads are situated on the side of the river on a rise that descends towards the river.
The cultural landscape characteristic of the Dutch colonization is in good condition. Numerous willows and poplars, traditional field layout, and homestead location have been preserved. No examples of traditional architecture associated with the settlers have survived.

---
Łaski
SGKP, t.X, 1889, s.955.