gm. Grabów, pow. łęczycki, woj. łódzkie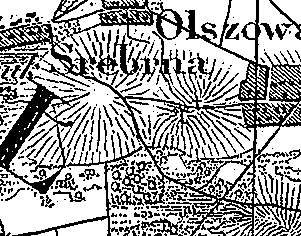 Srebrna Holendry was a gentry village (owned by Benedykt Olszewski) colonized by the Dutch settlers in 1783. In 1789, the village had 9 houses and 46 residents. In 1790, the village comprised 12 houses. In 1827, the village of Srebrna had 8 houses and 102 residents; in 1890, it had 11 houses and 93 residents.
Srebrna Holendry is a small multi-street (initially linear) village located to the north of Grabowo and to the southwest of Sobótka. The homesteads are located on both sides of the road running through the village latitudinally.
The cultural landscape characteristic of the Dutch colonization has not survived. No examples of traditional architecture associated with the settlers have survived.

---
SGKP, t.XI, 1890, s. 152-153.