gm. D±browice, pow. kutnowski, woj. łódzkie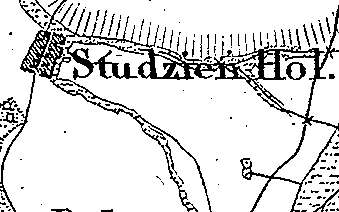 The village was settled by Dutch colonists probably at the beginning of the 19th century. In 1827, it had 10 houses and 95 residents and in 1890, 6 houses and 59 residents.
Studzień is a small linear village located to the south of D±browice with buildings situated on both sides of the road, which runs from northwest to southeast.
The cultural landscape associated with the Dutch colonization has been transformed. No examples of traditional architecture associated with the settlers are present.

---
SGKP, t.XI, 1890, s. 499.