gm. Stryków, pow. zgierski, woj. łódzkie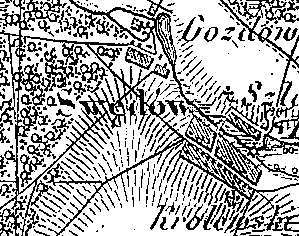 Swędów was a royal estate village (owned by Tadeusz Błociszewski) colonized by the Dutch settlers in 1789. In 1827, the village had 22 houses and 165 residents. In 1890, it had 20 houses and 235 residents.
Swędów is a multi-street village located to the west of Strykowo.
The original settlement has been completely transformed as a result of urbanization and currently functions as a seasonal village and a residential base for the city.

---
SGKP, t. XI, 1890, s. 633.