gm. Poddębice, pow. poddębicki, woj. łódzkie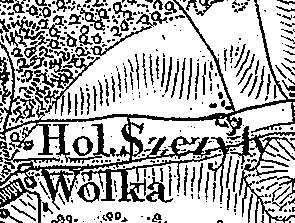 The village was founded at the beginning of the 19th century. In 1827, it had 1 house and 10 residents. In 1890, the village had 1 house and 14 residents.
Szczyty is a linear village located to the southwest of Poddębice with homesteads situated mainly on the southern side of the village road running in a near-latitudinal line.
The village has been transformed; it has new buildings and undetectable cultural landscape related to the Dutch colonization.

---
SGKP, t. XI, 1890, s. 883.