gm. Poddębice, pow. poddębicki, woj. łódzkie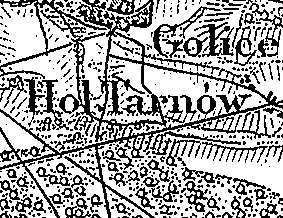 The village was founded at the beginning of the 19th century. In 1827, it had 24 house and 184 residents. In 1892, the village had 37 houses and 379 residents.
Tarnowa is a large originally linear (currently multi-street) village located to the southwest of Poddębice with homesteads situated mainly on the northern side of the village road running along a northwest-southeast line.
The village has been transformed; it has new buildings and undetectable cultural landscape related to the Dutch colonization.

---
SGKP, t. XII, 1892, s. 205.