gm. Nowe Ostrowy, pow. kutnowski, woj. łódzkie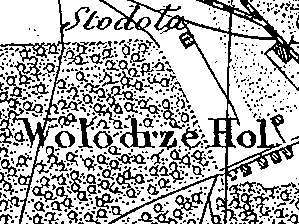 Wołodrza is a former royal village settled by the colonists at the end of the 18th century. In 1893, it had 21 houses, 251 residents, and 199 morgas in area.
Wołodrza is a linear village situated to the northeast of Krośniewice, on the western side of the Gostynin-Krośniewice road. It has post-war buildings on both sides of the road, which runs through the village latitudinally.
The cultural landscape characteristic of the Dutch colonization has been completely transformed. No material evidence of colonists' residence is present.

---
Łaski
SGKP, t. XIII, 1893, s. 887-888.