gm. Dąbrowice, pow. kutnowski, woj. łódzkie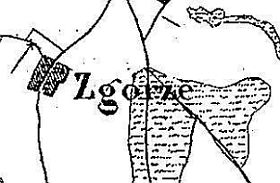 Zagórze was a royal estate village (Kłodawski starosty, owned by Ignacy Kossowski) colonized by the Dutch settlers in 1782. In 1790, the village had 12 houses. In 1827, the village had 15 houses and 121 residents. In 1895, the village had 13 houses and 132 residents. The village had an Evangelical house of prayer, a school, and en Evangelical cementery.
The village is located to the north of the Kutno-Koło road. It is a linear village with a longitudinal layout; buildings are located on both sides of a dirt road.
The cultural landscape characteristic of the Dutch colonization is detectable; however, it has been partially transformed. The colonists residence is confirmed by a cemetery located in the southwestern section of the village.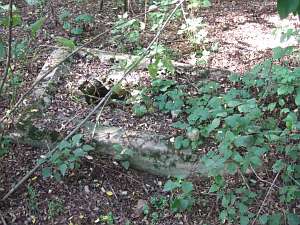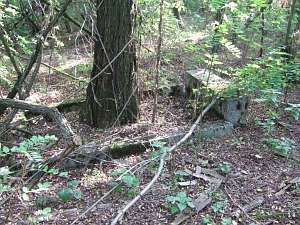 The cemetery's layout resembles a ca. 50 x 50 m square and it is located among the fields. Its access road is located on the northeastern side. It is entirely overgrown with trees and bushes. Remains of three gravestones have survived; one had a legible transcription: "Hier Ruht/L.Erbah/Geb.10.12.1853/Gest. 24.7.1942/Ruhe Sanet". All are located in the southern section on a slight rise.
---
J. Goldberg, Osadnictwo ...
SGKP, t. XIV, 1895, s. 584.