gm. Łódź, pow. łódzki, woj. łódzkie

(Hol. Radogoszczskie, Hol. Żabieniec, Hol. Grabienice - Mapa Kwatermistrzostwa - 1830, Żabieniec - Mapa Chrzanowskiego - 1848)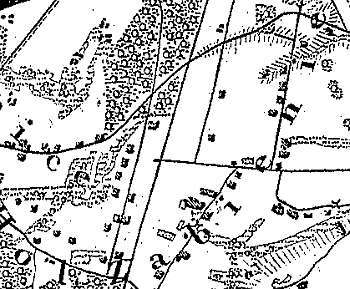 Żabieniec was a gentry village (owned by Mateusz Strzałkowski) colonized by the Dutch settlers in 1793. In 1827, the village had 58 houses and 509 residents. In 1895, the village had 65 houses, 665 residents, and 1444 morgas in area.
Originally, Żabieniec was a large linear village located to the northeast of Łódź, by the road to Aleksandrowo. The village has been completely transformed as a result of urbanization.
The cultural landscape associated with the Dutch colonization has been completely transformed. No examples of traditional architecture associated with the settlers have survived.

---
J. Goldberg, Osadnictwo ...
SGKP, t. XIV, 1895, s. 712