gm. Gronowo Elbląskie, pow. elbląski, woj. warmińsko - mazurskie

Until 1945 Krebsthorst TK (Endersch, Schrötter)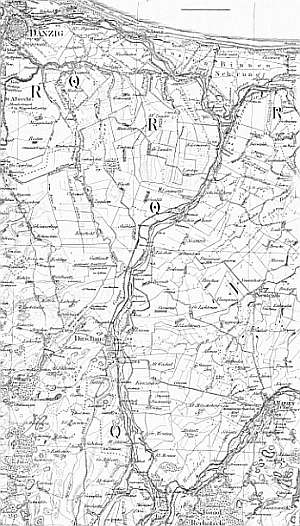 The village was founded in 1635 in the second colonization period. In 1820, it had 85 residents, including 40 Mennonites. In 1925, the village had 518 ha and 228 residents.
Village layout - single homestead village on terpy and a marsh row village situated on both sides of the road that runs on the causeway and links the Elbląg - Malbork highway and Jezioro.
The cultural landscape includes a detectable system of terpy, draining canals, polders, and 4 Dutch homesteads (or their remains). After 1945, there were 13 homesteads situated on terpy.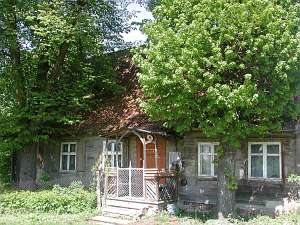 No. 7 is a house from a Dutch homestead of the longitudinal type (a cowshed and a barn have been demolished) located on the northern side of the Karczowiska - Markusy road, facing it with its gable. It dates from the 1st quarter of the 19th century. Its corner-notched log structure rests on a stone underpinning. Quoins are covered with boards imitating Tuscan pilaster. The building has a vertically boarded gable, a rafter-collar beam roof structure, and a tile roof. The southern elevation has 6 axes and an entrance with a small wooden porch in the 3rd axis from the east.
---
Piątkowski, s.24,60, Lipińska, t. III, s. poz. 78, AG