gm. Pruszcz Gdański, pow. gdański, woj. pomorskie

Until 1945 , Nassen - huben TK (Endersch, Schrötter) Nasenhoff (Gotha),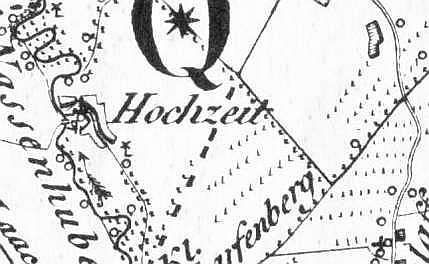 The village received privileges in 1371 and was included in the late colonization campaign - 18th century. The sources from 1772 mentioned Jacob Wieb as well as Girls and Peter Wiens. In 1869, the village had 1388.98 morgas, 18 houses, and 171 residents, including 3 Mennonites.
Village layout - a flood bank row village and a Zeilendorf type village.
The cultural landscape is in decline. In 1986, 6 homesteads still had historical buildings. Currently, the village has only several heavily modified buildings.

No. 8 is a brick house from a longitudinal Dutch homestead, dating from ca. 1890.
---
SGKP, t. V, s. 634 Lipińska,t.3- 34; MP.