gm. Tczew, pow. tczewski, woj. pomorskie

Until 1945 roku, Dirschausche Wiesen (Endersch, Schrötter)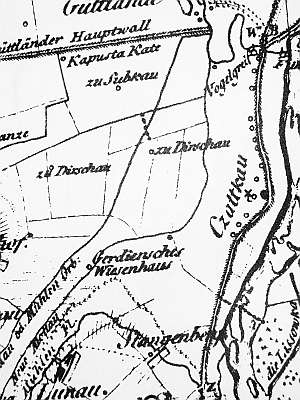 At the end of the 18th century the area of Tczewskie Łąki (with a regular network of canals), which belonged to the town of Tczew, were sparsely populated.
Village layout - a linear village in the southern section and a marsh row village along three causeways running north from the linear section.
The cultural landscape has been transformed. The village still has ca. 6 Dutch homesteads with masonry residential and farming buildings from the beginning of the 20th century and 4 wooden barns. Almost all historical buildings have been replaced by modern architecture. Only the homestead no. 44 in the northern section of the village and several buildings from the beginning of the 20th century have remained. There is a paved school soccer field in the area of the old cemetery.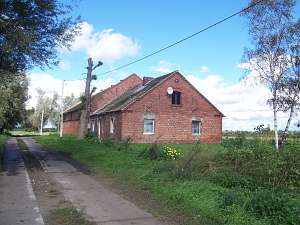 A building at Zajączkowska 17 is a homestead of the Winkelhof type, which currently includes a house and a cowshed. The homestead is located on the eastern side of the 2nd causeway, at the northern end of the village. Brick buildings from the 1st quarter of the 20th century were erected in place of an older homestead.
---
Lipińska, t. III, poz.257; AG