gm. Nieporęt, pow. legionowski, woj. mazowieckie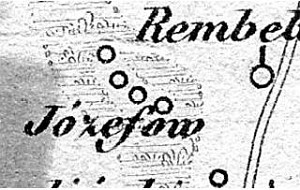 The village of Józefów located to the north-east of Jabłonny was not a Dutch settlement; however, a group of Mennonites, who were associated with the Nowy Kazuń church, lived in the village.
No material evidence of the colonists' residence is present.

---
E. L. Ratzlaff, Im Weichselbogen. Mennonitensiedlungen...