gm. Sadlinki, pow. kwidzyński, woj. pomorskie

(Do 1945 roku Schinkenberg)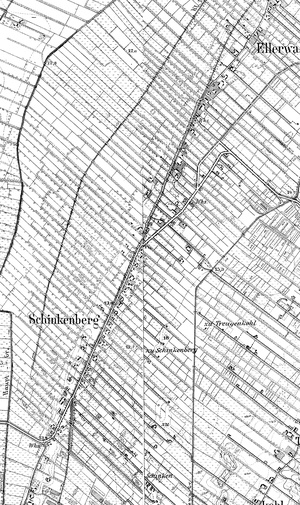 A village mentioned in the beginning of the 16th century, being a part of bishop's properties. Beginning from 1575, this place was connected with Mennonites, who were settled under the law of hereditary lease. After the secularization of Prussia, the village became a part of the Ducal Prussia. In 1659, it became a property of sworn counsellor elector Ulryk Dobrzeński, remaining in the hands of that family until 1719. In the years 1701-1711, a long-term lease was restored, which was caused by northern war destructions and floods. In 1885, the village counted 690 ha and 529 inhabitants. It was part of the poviat of Kwidzyn, the Kwidzyn Regency.
A village arranged as a regular row layout, situated on the right bank of the Vistula, in the southern part of the Kwidzyn lowlands, about 6 km south of Kwidzyn.
The cultural landscape preserved in a very good condition. The layout of settlements, fields and drainage canals which separate the fields has in fact remained unchanged since the 19th century.

The village relics include two wooden homesteads: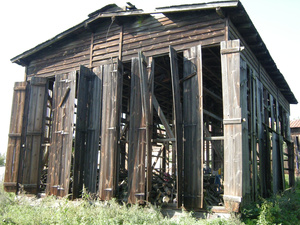 No. 10 of 1847 and No. 28 of 1830.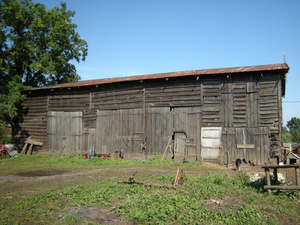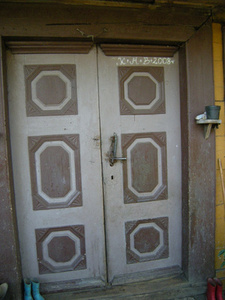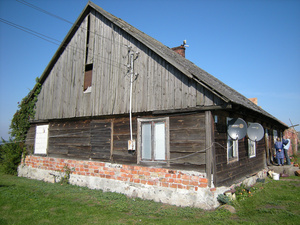 Apart from that, a significant number of wooden farm buildings have been preserved - such as tobacco drying sheds and barns from the 1st half of the 20th century.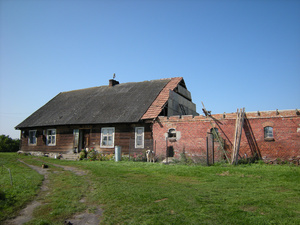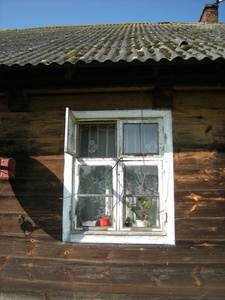 ---
R. Flans, Das ehemalige Amt Marienwerder, insonderheit die Amts-Niederung, "Zeitschrift des Historischen Vereins für Reg.-Bez. Marienwerder" H. 35, 1897, s. 7; M. Kerner-Żuralska, Materiały do dziejów osadnictwa Pomezanii [w:] "Komunikaty Mazursko-Warmińskie", nr 2, 1964, s. 166; A. Lemański, W. Odyniec, J. Powierski, Dzieje wsi [w:] Kwidzyn. Z dziejów miasta i okolic, Olsztyn 1982, s. 240.