gm. Ryjewo, pow. kwidzyński, woj. pomorskie

(Do 1945 roku Schulwise)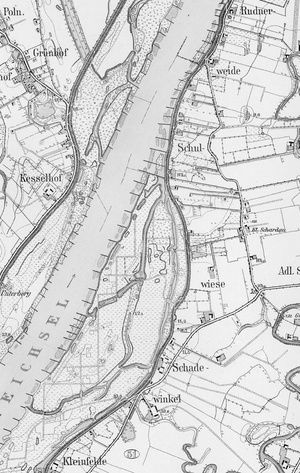 The village area was part of the poviat of Tczew, Pomeranian voivodship, as a royal property. The first mention of the village comes from 1624, where it was described as a colony. In 1624, due to floods, it was mentioned as a pasture, to which one couldn't even bring cattle. It was settled with Mennonites in the 18th century. Inhabitants mentioned in 1748 included: Martin Zimen, Wilhelm Unrau, Hendrich Gertzen, Heinrich Frantzen, Tobias Ecker and Martin Simon. In the Prussian period, it was part of the poviat of Kwidzyn in the Kwidzyn Regency.
A village arranged in a row, situated on the right bank of the Vistula, in the northern part of the Kwidzyn lowlands, about 15 km north-west of Kwidzyn.
The cultural landscape preserved in a good condition, a clear dispersed layout of settlements and fields cut through with ditches.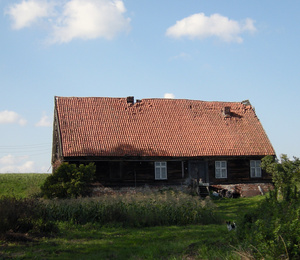 The relic of the village is a wooden homestead dated back to the end of the 19th century.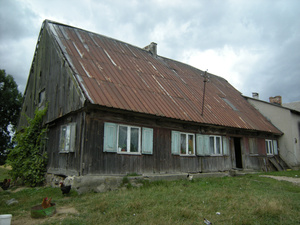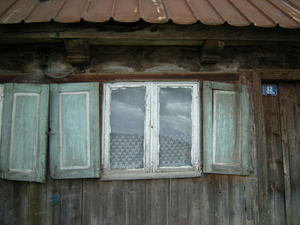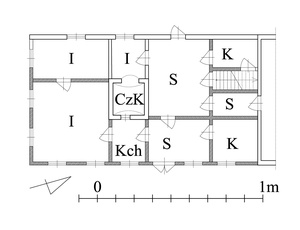 ---
Opis królewszczyzn w województwach chełmińskim, pomorskim i malborskim w roku 1664, wyd. J. Paczkowski, Fontes 32, TNT, Toruń 1938, s. 39; H. Wiebe, Das Siedlunkswerk niederländischer Mennoniten im Weichseltal zwischen Fordon und Weissenberg bis zum Ausgang des 18.Jahrhunderts, Marburg 1952, s. 39; J. Stankiewicz, Zabytki budownictwa i architektury na Żuławach, "Rocznik Gdański", t. 15-16, 1956–1957, s. 530; M. Kerner-Żuralska, Materiały do dziejów osadnictwa Pomezanii [w:] "Komunikaty Mazursko-Warmińskie", nr 2, 1964, s. 166; Lustracja województw Prus Królewskich 1624, z fragmentami lustracji 1615 r., wyd. S. Hoszowski, Gdańsk 1967, s. 145; K. Mikulski, Osadnictwo wiejskie woj. Pomorskiego od poł XVI do końca XVII wieku, Rocznik TNT, R. 86, Toruń 1994, z. 2, s.179; Lustracja województw Prus Królewskich 1765, Fontes 92, TNT, wyd. J. Dygała, t. 1, Toruń 2003, cz. 2, s. 116. Strony internetowe:
http://kwidzynopedia.pl/index.php/Jarz%C4%99bina
, 04.08.2009