gm. Sadlinki, pow. kwidzyński, woj. pomorskie

(Do 1945 roku Kanitzken)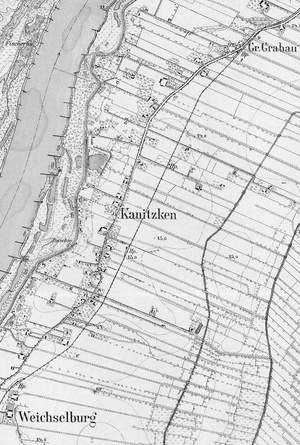 The area between Kaniczki and Olszanica was separated by Stary Nogat (Old Nogat) in the past, of which the trace was Senichchen lake. The settlement was mentioned in 1378 and in the 16th century as Kunczek, Konnitzken, Canitzken, Konitzken. In 1378, the chapter of the Pomezanian Bishop's jurisdiction granted to Piotr Starosta the village of Kunczken with 20 gardens, 4.2 acres each. Two of them were free of rent and service. The rest of them were charged with an annual rent equal to four skojecs (skojec was a medieval monetary unit equal to 30 pfennings) per farm and labor as needed, at own cost, except the work at haying. It was probably due to wartime destructions and flood in 1542 that there were only two farms in the village, while the rest functioned as pastures. In 1575, the Mennonites from Żuławy Malborskie (Malbork Marshlands) were settled here on 622 ha for 30 years (Dirick Johansen, Hansen Siebelmann, Johan Classen, Lorenz Persen, Joahim Witten). Big floods took place in 1672 and 1717. In 1788, the Dutch settlers were granted the right of hereditary use of land and were the first to be granted property rights in the period of granting of freeholds. At the end of the 19th century, the village counted 3573 acres of land, 148 buildings, 52 houses, 85 Catholics, 409 evangelicals. In the village, there was a school which was subordinated to the parish in Nowe.
A village with a typical arrangement in rows, situated on the right bank of the Vistula, in the southern part of the Kwidzyn lowlands, about 15 km south of Kwidzyn.
The cultural landscape preserved in a very good condition, the original layout of settlements and fields has remained unchanged.

In the village, there are two homesteads connected with the Dutch settlement: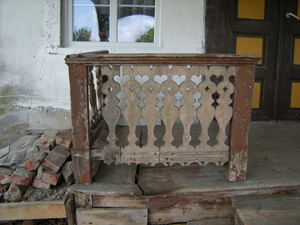 No. 4 from the end of the 18th century and No. 31 from the second half of the 19th century.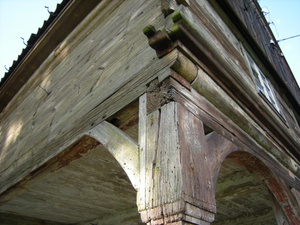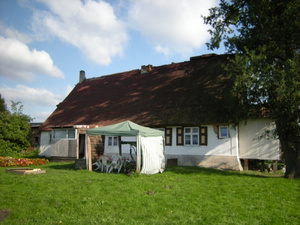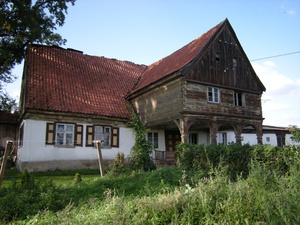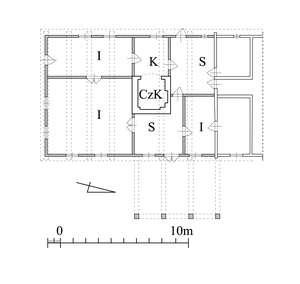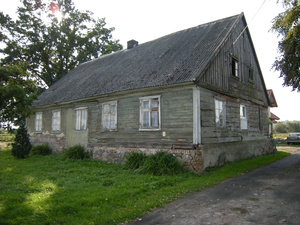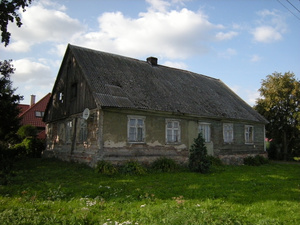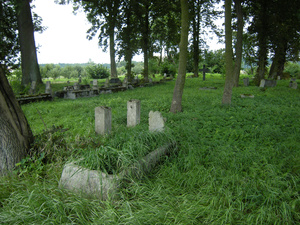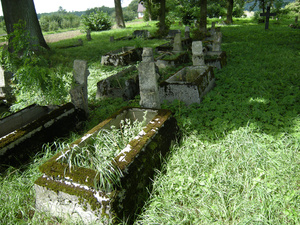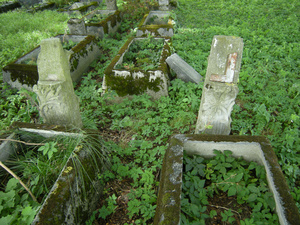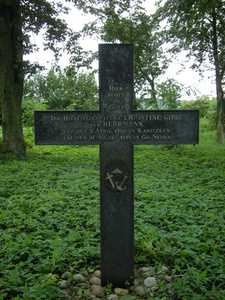 ---
SGKP, t. 3, s. 803; R. Flans, Das ehemalige Amt Marienwerder, insonderheit die Amts-Niederung, "Zeitschrift des Historischen Vereins für Reg.-Bez. Marienwerder" H. 35, 1897, s. 7, 23-25; M. Kerner-Żuralska, Materiały do dziejów osadnictwa Pomezanii [w:] "Komunikaty Mazursko-Warmińskie", nr 2, 1964, s. 162; A. Lemański, W. Odyniec, J. Powierski, Dzieje wsi [w:] Kwidzyn. Z dziejów miasta i okolic, Olsztyn 1982, s. 256. Strony internetowe:
http://kwidzynopedia.pl/index.php/Kaniczki
, 04.08.2009