gm. Kwidzyń, pow. kwidzyński, woj. pomorskie

(Do 1945 roku Kurzebrack)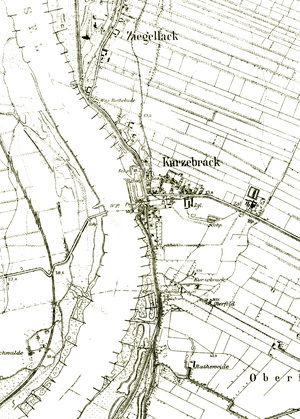 Archeological finds from the Roman times come from this area. Settlement was developing already from the turn of the 14th century. The settlement belonged to municipal properties. The townsmen had gardens there. Mostly, however, the land was used as pastures, due to frequent floods. A big flood took place in 1682. In 1755, a ferry port was built and the wharfs were strengthened and fortified. In 1768, a flood broke the embankments and caused a lot of damage. In the period of 1808-1813, a pontoon bridge was situated there, guarded by French troops, captured by the Russian army in 1813. In 1910, the village counted 218 ha of land and 666 inhabitants. In 1939, there were 145 farms inhabited by 495 persons.
A village arranged along streets, the layout of which has been distorted by the road leading to the ferry crossing, situated on the right side of the Vistula, about 5 km west of Kwidzyn.
The cultural landscape preserved in a poor condition due to a strong urbanization of the village and development towards the west and the south.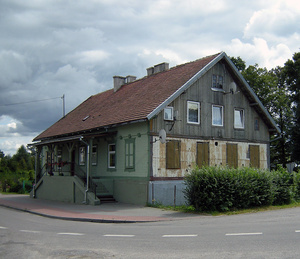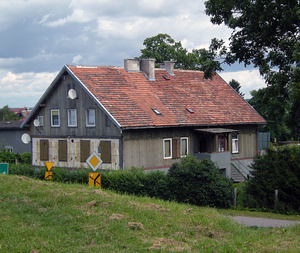 ---