gm. Gniew, pow. tczewski, woj. pomorskie

(Do 1945 roku Gross Grunhof, Klein Grunhof, Polnische Grunhof, Rossgarten)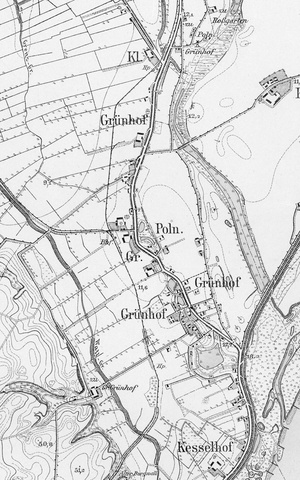 The current cluster of villages consisted of: Wielkie Gronowo, Małe Gronowo, Polskie Gronowo and Rozgarty settlements. They were part of the Crown lands in the poviat of Tczew, in the Pomeranian Voivodship. The village of Gronowo Małe (Las Gronowski) was mentioned for the first time in 1686, as a settlement. Wielkie Gronowo (Gronowskie Pole) was mentioned in 1624 as a village. In 1726, the village was endowed to 8 Manists. In 1664, the Gronowo manor, having over 40 acres of land with 6 gardeners was also mentioned. In 1655, based on a royal decree, Hans Gunter settled Dutch people there. In 1760, the village of Polskie Gronowo had 10 inhabitants on some 130 acres of land, who paid an annual rent. Rozgarty which was pastures belonging to the castle, was already an inhabited village in 1760.
A village situated on the left bank of the Vistula River, on the Walichnowy Lowlands, about 10 km to the north from Gniew. A village built on a layout of rows along the road and settlements (colonies).
The cultural landscape is clear, in a good condition. One of the village relics is a wooden homestead.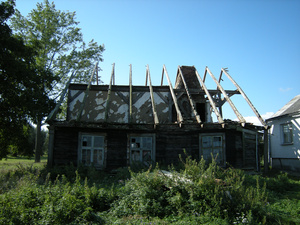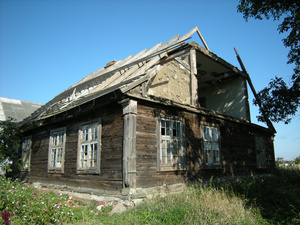 ---
Opis królewszczyzn w województwach chełmińskim, pomorskim i malborskim w roku 1664, wyd. J. Paczkowski, Fontes 32, TNT, Toruń 1938, s. 41,42; Wiebe H., Das Siedlunkswerk niederländischer Mennoniten im Weichseltal zwischen Fordon und Weissenberg bis zum Ausgang des 18.Jahrhunderts, Marburg 1952, s. 40, 67; Mikulski K., Osadnictwo wiejskie woj. Pomorskiego od poł XVI do końca XVII wieku, Rocznik TNT, R. 86, Toruń 1994, z. 2, s. 176; Lustracja województw Prus Królewskich 1765, Fontes 92, TNT, wyd. J. Dygała, t. 1, Toruń 2003, cz. 2, s.110,111,112.