gm. Gniew, pow. tczewski, woj. pomorskie

(Do 1945 roku Kasselhof)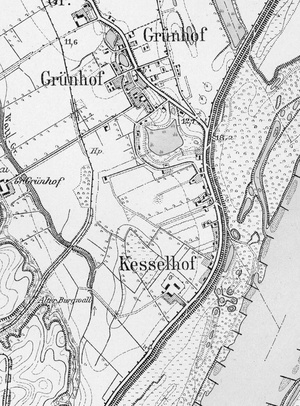 The first mention concerning the village comes from 1600, when it was described as a colony (settlement) (also in the 18th century). It was part of the Crown lands in the poviat of Tczew in the Pomeranian Voivodship. In 1664, a fisherman sat on some 16 ha of land. In 1760, a Dutch homestead, owning some 67 acres of land was mentioned. At the end of the 19th century, the village counted 431 acres of land, in this 11 buildings, 6 houses inhabited by 40 Catholics and 17 Evangelicals. It was part of the Gniew parish, in which there also operated a post office.
A village situated on the left river bank of Vistula, in the area of Walichnowy Lowlands, about 10 km to the north of Gniew, having a colony (settlement) layout.
The cultural landscape preserved in a good condition. A clear original layout of settlements and fields.

---
SGKP, t. 4, s. 495; Opis królewszczyzn w województwach chełmińskim, pomorskim i malborskim w roku 1664, wyd. J. Paczkowski, Fontes 32, TNT, Toruń 1938, s. 42; K. Mikulski, Osadnictwo wiejskie woj. pomorskiego od poł XVI do końca XVII wieku, Rocznik TNT, R. 86, Toruń 1994, z. 2, s. 179; Lustracja województw Prus Królewskich 1765, Fontes 92, TNT, wyd. J. Dygała, t. 1, Toruń 2003, cz. 2, s.110.