gm. Gniew, pow. tczewski, woj. pomorskie

(Do 1945 roku Klein Falkenau)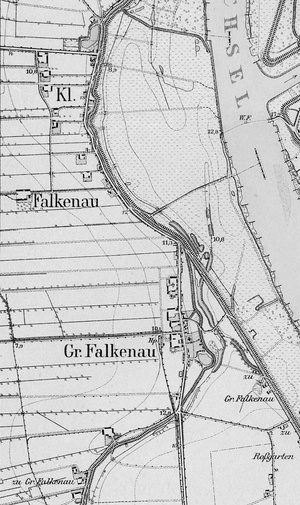 The first mention of settling the place with Dutch settlers under a privilege granted by the crown court marshal comes from 1640. The new settlers were obliged to repair dams, drainage ditches and wetland sluices. In return, they were allowed to take wood from Osiecka Forest for construction and improvement of old houses. In that period, the village was part of the poviat of Tczew in the Pomeranian Voivodship. In 1701, under a privilege granted by king August II, about 35 ha of land was leased to Michał Szarping. At the end of the 19th century, in the village there were 26 houses, 54 buildings with 308 inhabitants, in this, 197 Catholics, 95 evangelicals and 16 dissidents. There was also an evangelical school in the village.
A village with the layout arranged in rows along the road, situated on the left bank of the Vistula, in the area of the Walichnowy Lowlands, about 15 km north from Gniew.
The cultural landscape has been maintained in a good condition. The layout of homesteads and fields is clear. Unfortunately, none of the houses connected with the Dutch settlement has survived. In the village center there is a Mennonite cemetery with a morgue, and in the northern part of the village there is an obelisk commemorating the starost of the Walichnowy Lowlands floodbank union.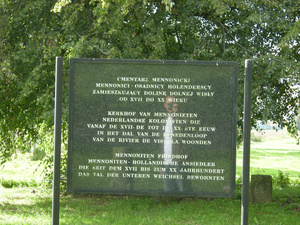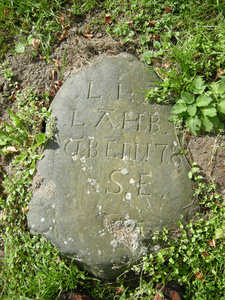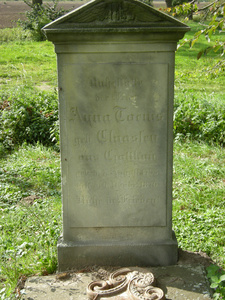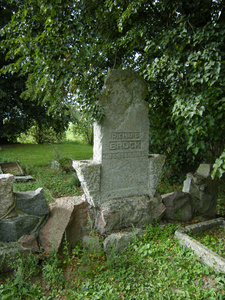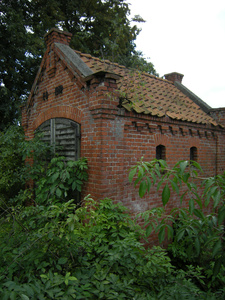 ---
SGKP, t. 12; s. 912; Opis królewszczyzn w województwach chełmińskim, pomorskim i malborskim w roku 1664, wyd. J. Paczkowski, Fontes 32, TNT, Toruń 1938, s. 329; Mikulski K., Osadnictwo wiejskie woj. Pomorskiego od poł XVI do końca XVII wieku, Rocznik TNT, R. 86, Toruń 1994, z. 2, s. 180; Lustracja województw Prus Królewskich 1765, Fontes 92, TNT, wyd. J. Dygała, t. 1, Toruń 2003, cz. 2, s.117;