gm. Łomianki, pow. warszawski zachodni, woj. mazowieckie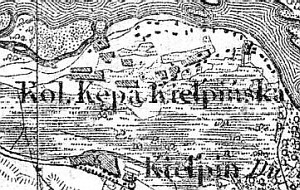 The village was possibly settled by the Dutch at the beginning of the 19th century (?). However, as a result of the proximity of Łomianki (manor) and Warsaw, their stay was too short to leave any traces in the local names. Kępa Kiełpińska is a linear village located on the western side of Vistula along the flood-bank, between the riverbed and Kiełpino and Łomianki. The village has been transformed as a result of urbanization; elements of the traditional landscape are still detectable: a field layout and planted willows and poplars, among others. Traditional Dutch buildings are absent.

---
SGKP, t. III, 1882, s. 955.