gm. Warszawa-Wilanów, pow. warszawski, woj. mazowieckie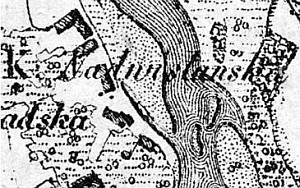 The appearance of the colonists is linked to the colonization of the nearby village of Kępa Zawadowska in 1819.
Kępa Nadwiślanka is located to the north of the village of Zawada.
The village has been transformed and as a result of urbanization there are no remains of the colonists' residence.

---
SGKP, t. III, 1882, s. 955.