gm. G±bin, pow. płocki, woj. mazowieckie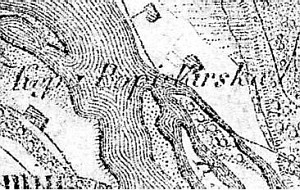 The settlement of Dutch on Kępa is associated with colonization of the neighboring areas (end of the 18th century). In the 19th century, Kępa was included in the ¦winiary estate. In 1890, there were 3 settlements on the islet and 28 morga of cultivated land.
Kępa is located in the Vistula river bed parallel to the village of Białobrzegi (from the north) and ¦winiary (from the south).
The last traditional settlements were probably eliminated after the WWII. No remains have survived after the earlier colonists' residence.

---
M. Zbieranowski, Wypisy do słownika wsi holenderskich...;
SGKP, t. XI, 1890, s. 704.