gm. Zakroczym, pow. nowodworski, woj. mazowieckie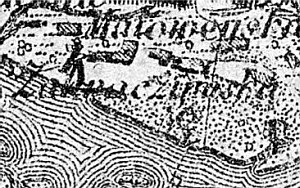 The Dutch settlement on Kępa is associated with colonization of the neighboring areas (end of the 18th century); the buildings have been gradually eliminated after WWII.
Kępa is located in the Vistula river bed parallel to Zakroczym (from the north) and Głuska and Grochala (from the south).
No remains have survived after the earlier colonists' residence, except for the road system. Due to the existing weir on the side of Głusko, the islet is still used for cattle grazing.