gm. Sanniki, pow. gostyniński, woj. mazowieckie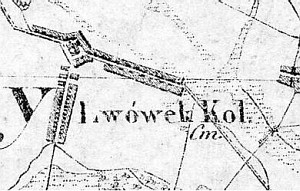 The Dutch colonists settled in the village at the turn of the 18th and 19th centuries. Majority of them came from Prussia and were of Evangelical denomination. In 1827, the village had 59 houses, 469 residents. In 1884, there were 661 Evangelicals in the total number of 925 residents. Moravian Brethren were also present in the village in large number (250 individuals). The village had 1356 morga in area, including 1246 morga of arable land. Originally, it was a linear village (currently has a multi-street layout) and was settled at the beginning of the 19th century. It is located to the north of Sanniki, on both sides of the road that goes to the village of Kamień Stary.
The cultural landscape has been modified; it is not detectable. There are no traditional buildings associated with the Dutch colonization.

---
SGKP, t. V, 1884, s. 554.